Manitoba Casinos: The Best Online and Land-based
Manitoba has the best land-based and online casinos that a gamer would wish to play with. The bonuses and promotions offered by these casinos prove their loyalty to clients. The top 3 Manitoba online casinos include Genesis casino, 888 casinos, and Leo Vegas, while the top land-based are Club Regent, Sand Hills, McPhillips Station, and South Beach Casino and Resort.
Gambling in Manitoba
Manitoba is the fifth-most populated province in Canada, with a total population of approximately 1.3 million. The region consists of forests, lakes, rivers, mountains, and prairies with close to 80 provincial parks which protect some of the region's wilderness. Winnipeg, its capital houses two casinos, community bingo halls, and a race and entertainment center.
Gambling institutions are being operated by provincial legislation and other bodies like Manitoba Liquor and Lotteries and Crown Corporation. Manitoba has legalized gambling and adults 18 years and above are free to participate.
Manitoba Local Casinos
Manitoba has 8 active land-based casinos. It launched the first ones in 1993, and most of these casinos operate under MLC. MLC stands for Manitoba Liquors and Lotteries Corporation, a body responsible for running gambling monopolies in the province. Since local casinos began to lose lost their popularity, MLC opened a Manitoba casinos and gambling platforms for its loyal players to enable them to play the best Neteller and live online dealer casinos.
Some of the local casinos include:
Club Regent Casino
This casino is a game-of-chance institution in Manitoba, Winnipeg, Canada. It is under the management and ownership of Manitoba Lotteries Corporation. The casino was launched in 1993 to serve the public, and it is based next to Club Regent Hotel. It is located in Transcona, a half an hour drive from Winnipeg International Airport.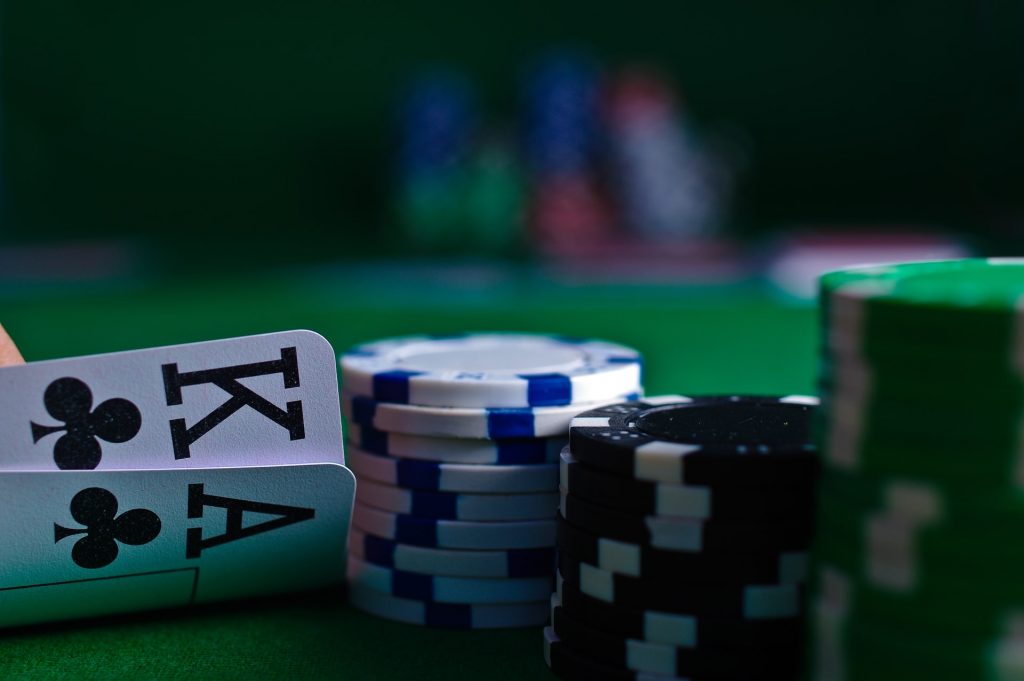 The Club Regent Casino gaming floor is partitioned into two; one section has slot machines and an array of VLT while the other has slot and table games. Some of the available games include baccarat, roulette, Pai Poker, blackjack, and Texas poker.
The casino's features are:
Three restaurants
A gaming space of 182, 328 sq. ft.
One bar
120 hotel rooms
1200 slot machines
Five poker tables
32 table games.
Club Regent Casino is located at 1425 Regent Avenue West, Winnipeg, Manitoba Canada, R2C 3B2.
Sand Hills Casino
Sand Hills casino gives gamers a unique gambling experience. It has a ranch-style gaming platform to accommodate 1025 patrons, s sports lounge, and a restaurant. Also, it has a hotel, live stage performances, a swimming pool, and a convention center.
The casino has over 300 slot machines, 7 table games, blackjack, live poker, and roulette.
Sand Hills Casino is found on 21-9-14 Highway 5 South Carberry, Manitoba Canada, ROK-OHO, 1-855-370-SAND.
South Beach Casino and Resort
South beach casino and resort offers its clients explicit guest and entertainment services. The gaming section stands on a space of 40000 sq. ft. It stands out because it is smoke-free and has a soothing exciting atmosphere because of its tropical architecture and super decor. South beach is joined to a hotel with five junior and ten grand suites, eight guestrooms, and seventy deluxe. It also has a Grand Ballroom.
The casino has 6 table games, 600 slot machines, and a poker room. It is located at 1 Ocean Drive, Scanterbury, Manitoba, Canada, RDE 1WO. You can contact them at 1-877-775-8259 or www.southbeachcasino.com.
Aseneskak Casino
Although its gaming is small, 20,500 sq. ft., it still offers a good selection of games. You can get three-poker tables that offer you cash games and frequent tournaments from the available choices. It has 172 gaming machines, six tables, poker games, and a restaurant and launch that offer full service.
This casino is 36 kilometers from Pas airport and a 5-minute drive from Opaskwayak, Pas town. You can go using air or road.
McPhillips Station Casino
McPhillips Station Casino is under the ownership and operation of Manitoba Liquor and Lotteries. It is located in Manitoba, Winnipeg. McPhillips has various games that meet every type of interest and play.
Its gaming space is 174,000 sq. ft., sufficient for many players. The casino also has two dining restaurants that offer incredible services. In addition, McPhillips has one poker table, 1565 slot machines, and 29 table games.
It is found in Winnipeg, Manitoba, Canada, R2X 2H. Its contact is 1-800-265-3912 or www.mcphillipsstation.com. 
Manitoba Gambling Law
Manitoba province has the freedom to set its laws and rules as far as gambling is concerned. The Canadian criminal code forbids providers from offering games not authorized by the provincial legislation. Liquor and Gaming Control Act oversees and enforces the legislation that controls gambling in Manitoba. However, Manitoba has gambling websites regulated by the government while others are not, although all are legal.
Manitoba Casino Bonuses
Manitoba offers a set of bonuses and promotions to its clients. They include:
Reload bonus/loyalty bonus- no matter your activity on the site, you are eligible for a loyalty bonus. If you are more experienced in any game on the site, you have a chance to win bigger bonuses.
Welcome bonus- the casinos offer this bonus to express their courtesy. You need to check the due date of the bonus because they last for shorter periods.
The payment method bonus is connected to a specific mode of payment, and you enjoy it when you use the method.
No deposit method- to enjoy a no-deposit bonus, you are required to take part in an era action without incurring any cost. Examples of these activities include inviting a friend to join the casino or free spinning.
Choosing a Better Online Casino
Since new online casinos come up every other time, there is a need to evaluate which one to trust. There are some things you should consider before you settle for one. They include:
Design and user interface
Since the design of a gambling site determines your gambling experience, you should choose a casino whose user interface is sleek and modern. Finding the games you wish to play and exact odds should be easier to find. A good casino should make scrolling through simpler and look at different pages. Canada internet gambling has a higher competition; thus, each of available ones is persistently working towards standing out from the others. This is an implication that gambling sites in Manitoba have updated designs.
Sincere promotional offers
Promotional offers refer to bonuses given to gamers by Manitoba gambling platforms. The commonly offered promotion is a first deposit bonus, which tops up the initial deposit in your account. However, these promotions have strict requirements like rollover that you have to meet to enjoy them. Rollover requirements imply that you must first wager a specific amount of money to make a deposit.
Safety should be a priority when choosing an online casino site. You can easily find a gambling platform that gives you different betting alternatives, but the most important aspect should be a secure and transparent payment system. These payment systems help in depositing and withdrawing your money from your account. A good payment system supports deposits through major credit and debit cards. Also, it should offer various withdrawal modes that are convenient for you.
Before you sign up on any casino, it is recommended that you first check the kind of available games. You should easily spot the games on the homepage. The Manitoba sites should also mention certain wagering alternatives like live sports and live dealer games betting choices.
The best Manitoba casino website offers its clients different modes of support. The live chat feature is convenient because it allows you to interact with the customer support representatives via the text box on the screen. Through live chat, your problems are instantly sorted out.
You can avoid sites that offer customer support through email because they may take a long time before they respond to you.
Conclusion
The casinos of Manitoba offer you a wide range of games through land-based and online casinos. With online casinos, you can play from any location, while the land-based ones offer explicit services such as best food, guestrooms, and swimming pools.
FAQ
Is Online Gambling Legal in Manitoba?
Gambling in Manitoba is legal because all the sites are approved by provincial legislation. The ones that are not approved are banned from offering any services to gamers. In addition, gambling activities are controlled by the Liquor and Gaming Control Act.
What are the Mobile Gambling Options in Manitoba?
There are several mobile gambling options in Manitoba that clients can choose from. They include live casino games, poker games, progressive slots, classic slots, and table games.
What is the Legal Gambling Age in Manitoba?
To gamble in Manitoba, you need to be 18 years and above because it is the legalized age, but it is 19 years for most regions. This is confirmed through your details when signing up for an account.